LIMITED TIME OFFER: 20% OFF ALL DESKS + FREE EXPRESS SHIPPING

MAKE YOUR WORKSPACE YOUR OASIS
Don't settle for a new desk that'll submit you to all of the same frustrations your last desk did.
Our premium standing desks are made to boost your comfort, productivity, and workspace without sacrificing quality or design.
Because you deserve a desk created with your needs in mind.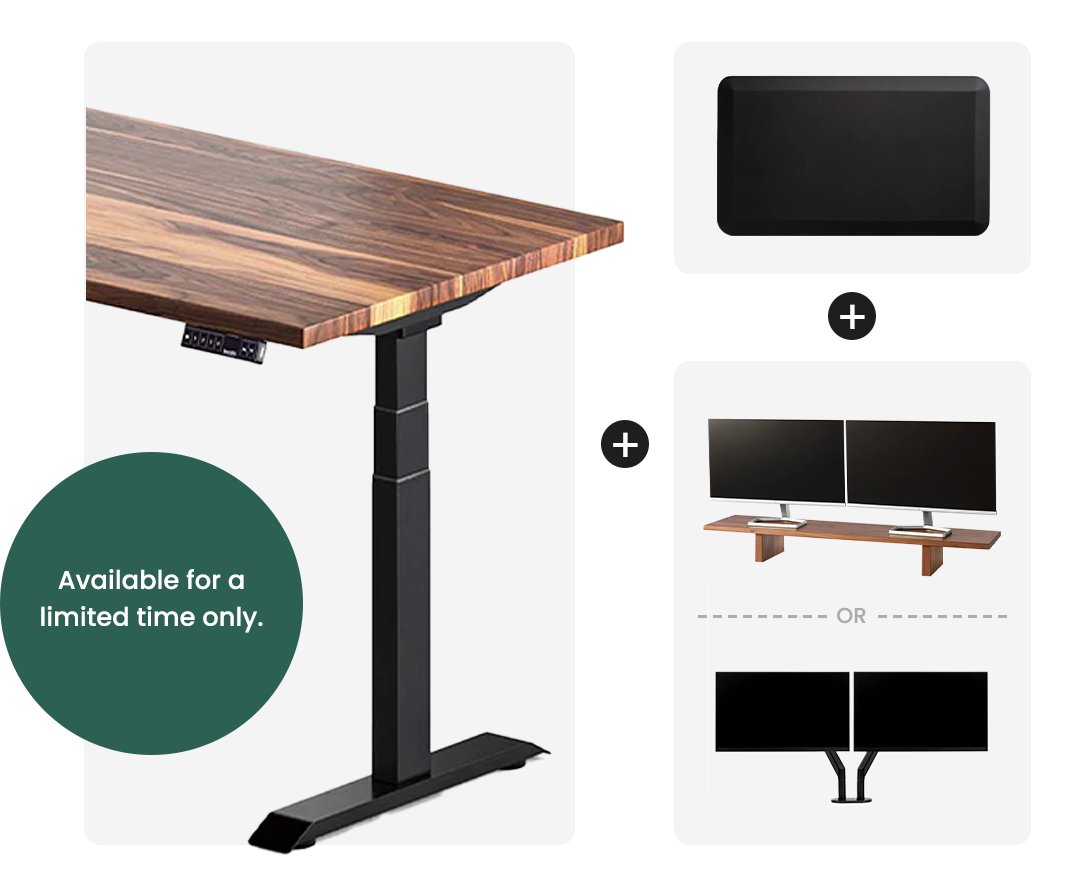 MAKE YOUR WORKSPACE YOUR OASIS
Don't settle for a workspace that'll submit you to all of the same frustrations your last one did.
Our premium standing desks and accessories are made to boost your comfort, productivity, and workspace without sacrificing quality or design.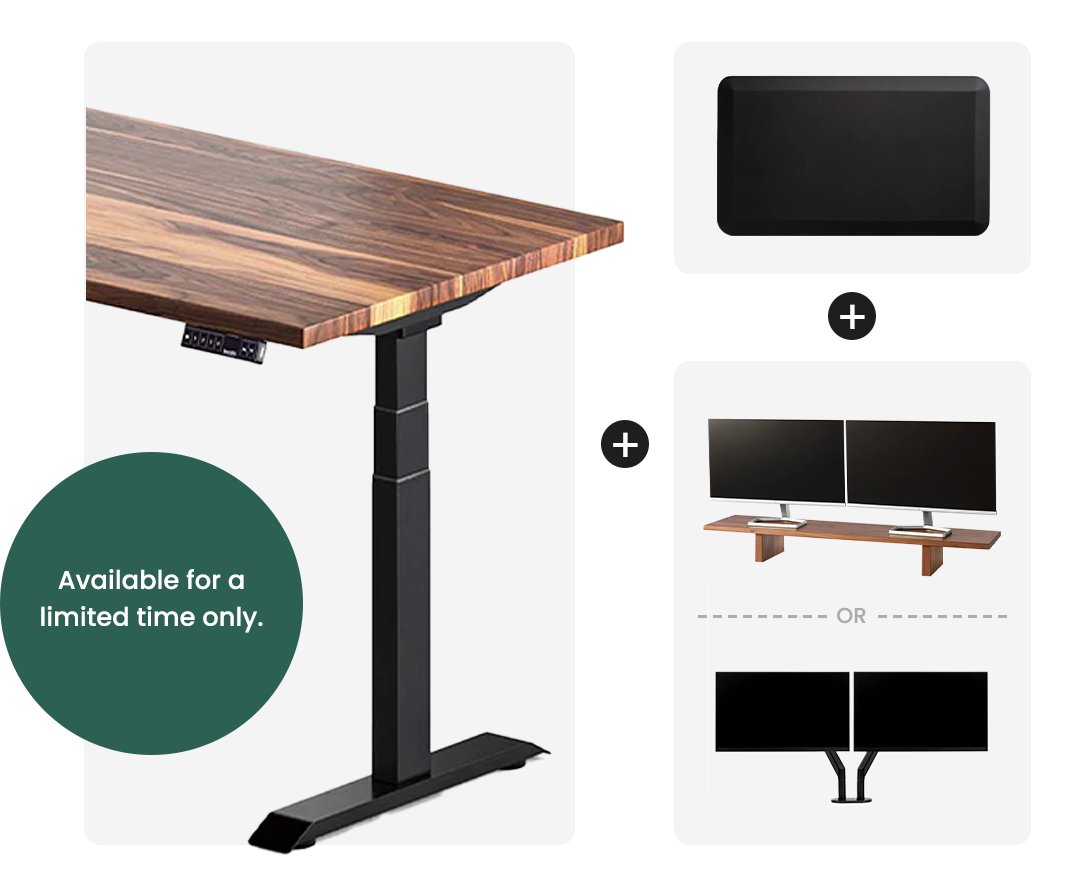 START FRESH WITH OUR ERGONOMIC STARTER BUNDLE
Starting at $1625


The ultimate work setup that'll make you love working from home! Designed to help you stay sharp, productive, and perfectly comfortable during long workdays.
1x Standing desk of your choice (with black frame only)
The foundation of your setup: A sturdy, stylish Standing Desk to keep your workspace up and running.
Designed to relieve stress in your lower back and knees, this handy mat will have your body thanking you later!
1x Dual-Monitor Arm or Solid Wood Monitor Stand
Elevate your monitors into an ergonomic position to avoid postural issues and have all your screens in your sight.
DISCOVER WHAT MAKES OUR STANDING DESKS BETTER THAN THE REST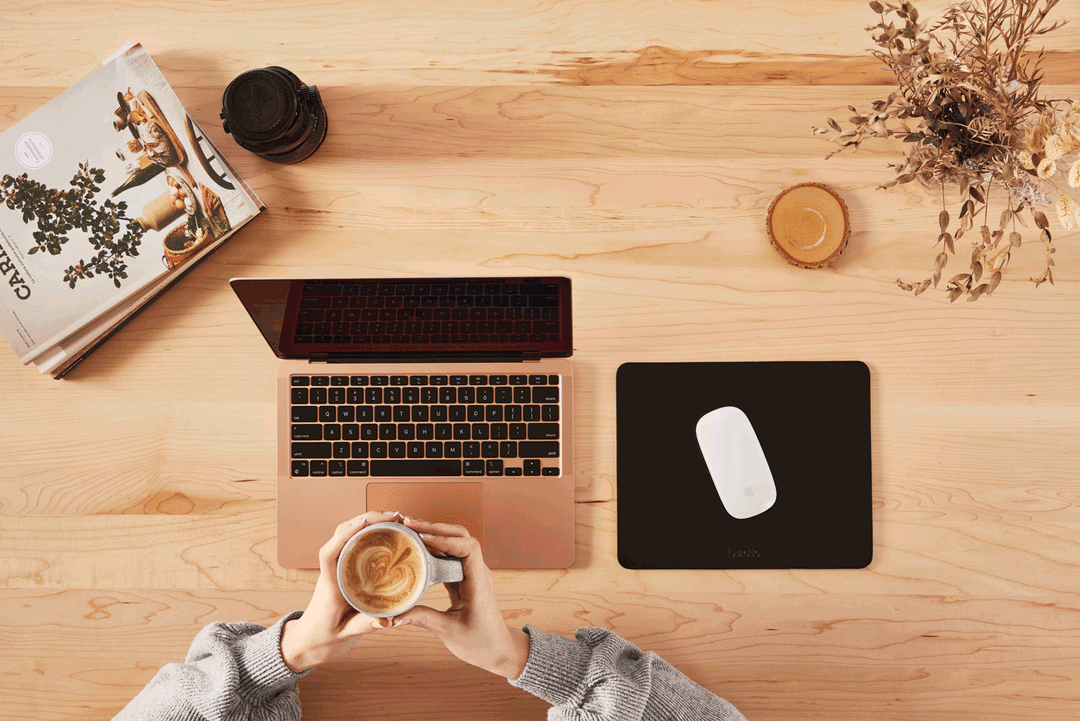 Hardwood from North American forests
All our Signature adjustable desks are made of the highest quality solid wood and handmade in Quebec, Canada.
Choose from four wood species (maple, walnut, cherry wood, or ambrosia maple) carefully selected from our North American forests.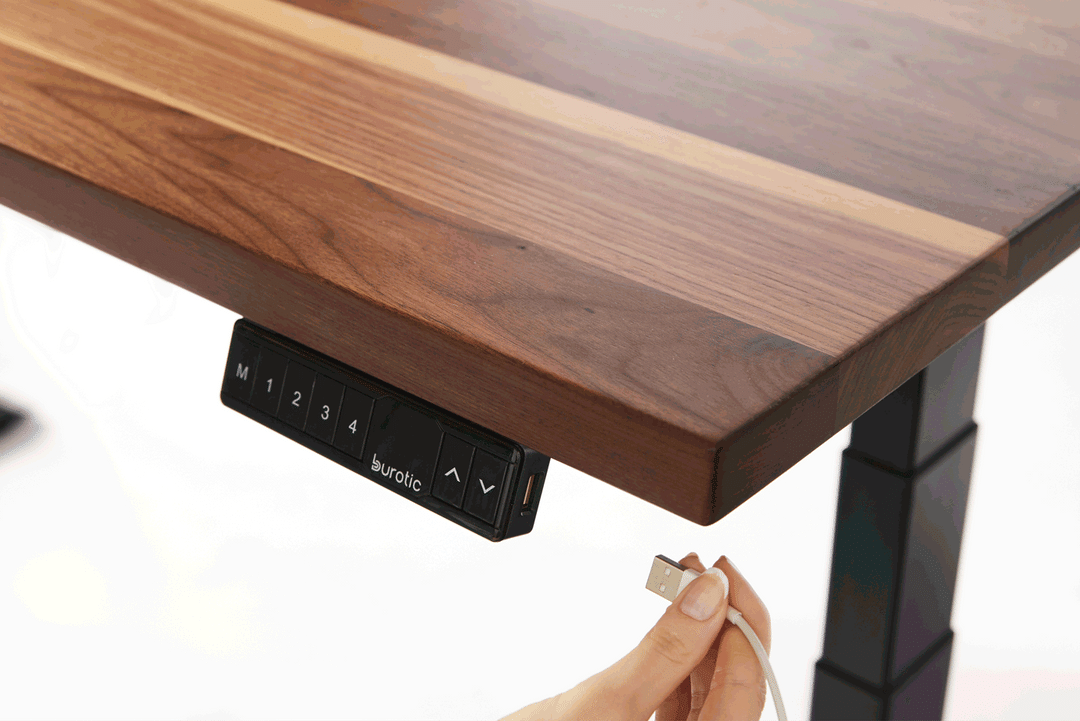 Ergonomic design for maximum comfort
Our desks don't only look magnificent, they're also designed to offer you a maximum number of benefits for your health and productivity.
Our desks will help increase your productivity by 45%, reduce back and neck pain, improve mood and energy levels, and decrease the risk of weight gain.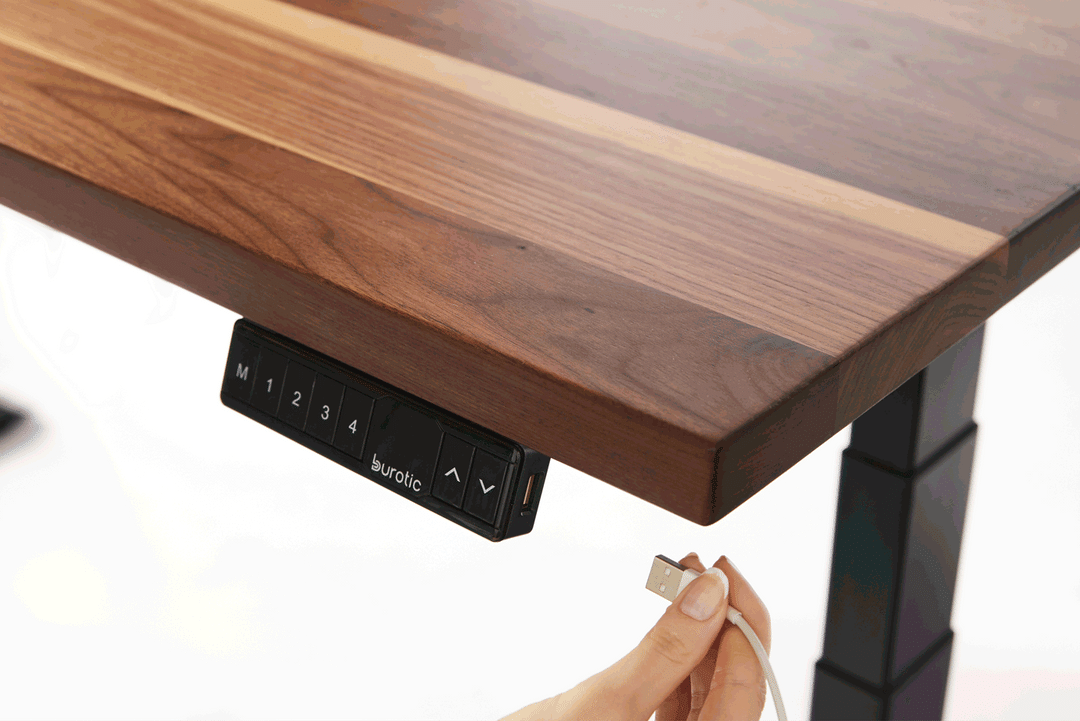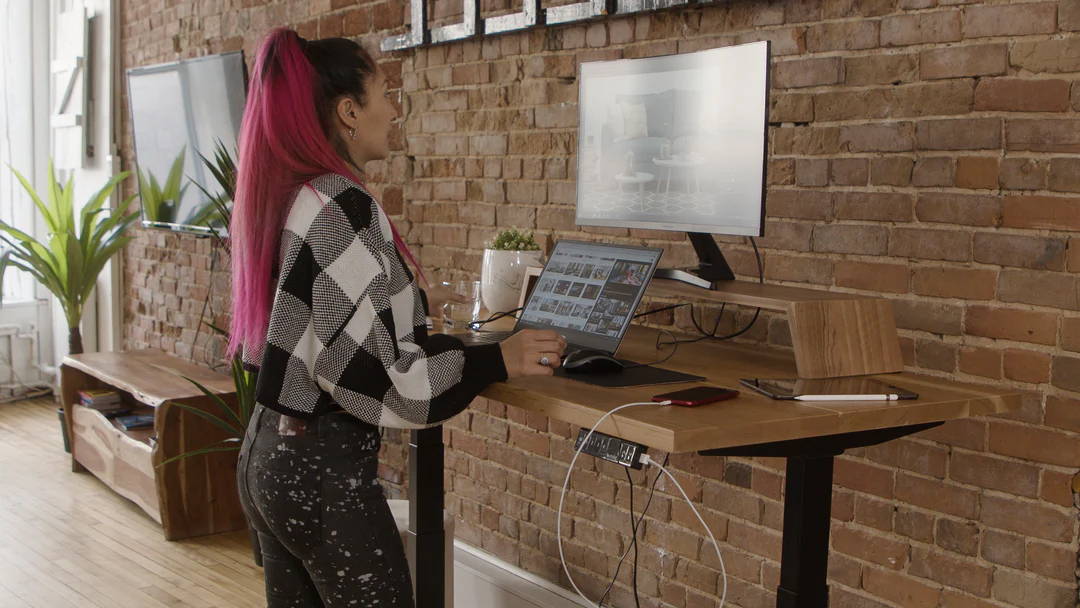 The most adjustable frame on the market
Our Signature desks are equipped with the most advanced and efficient adjustable frame on the market.
Easily and quickly alternate between seated and standing work thanks to our Aspire frame, while maintaining all the stability and comfort a desk should offer.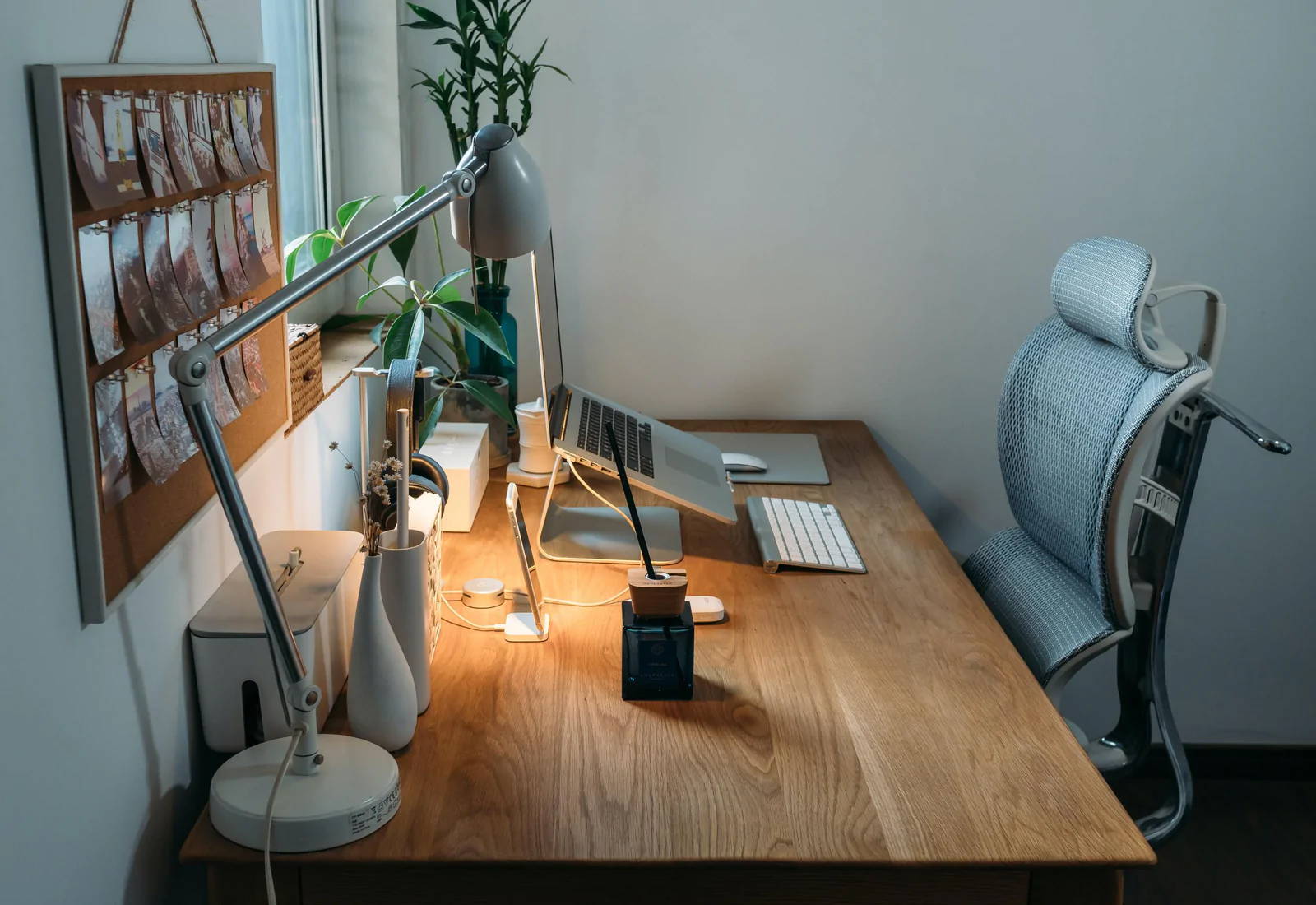 A 10-year warranty that's got you covered
We guarantee the proper functioning of our adjustable Aspire frame for 10 years.
In fact, we are so confident in its quality that we will exchange it for free in the case of breakage during normal use.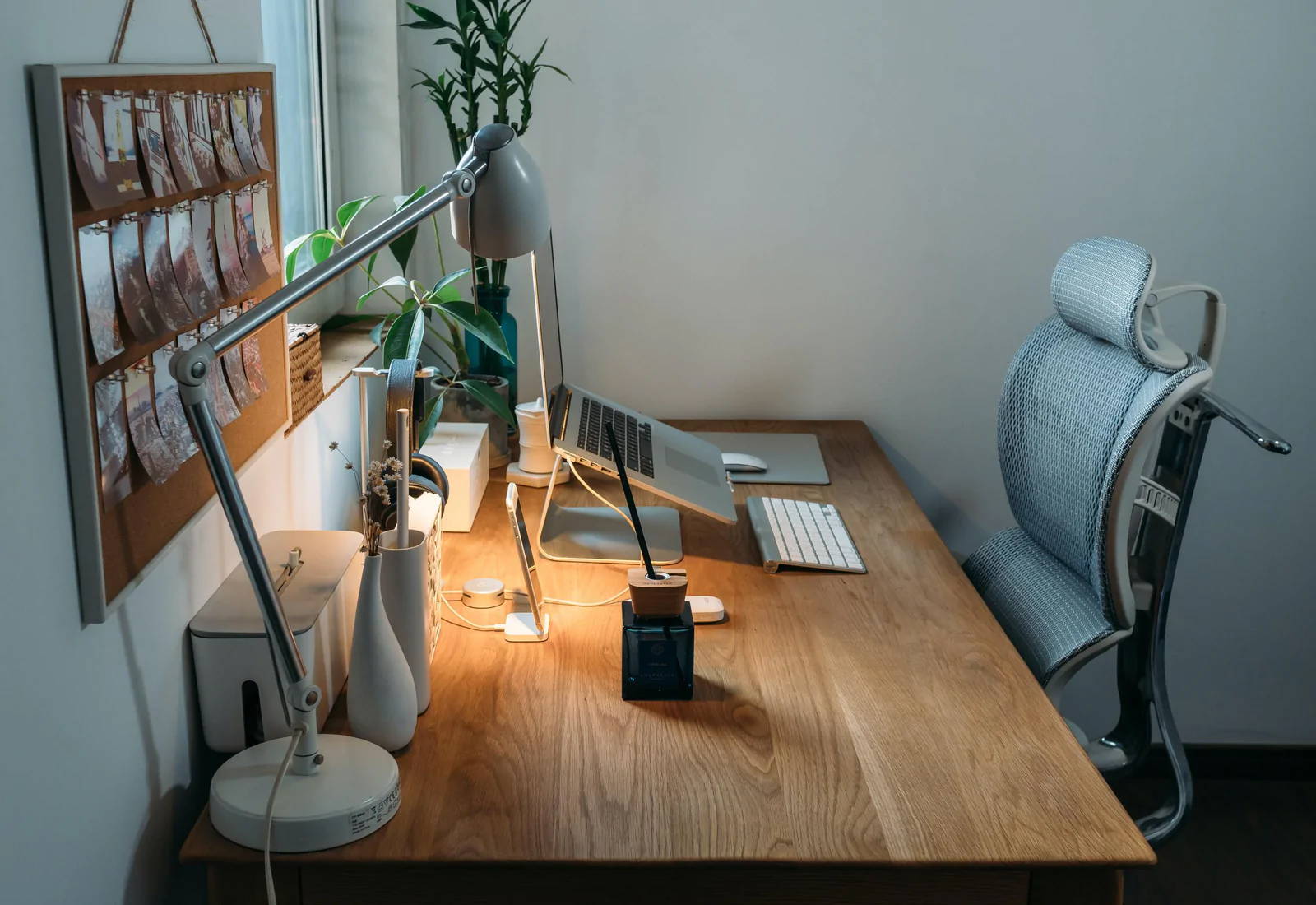 Our mission is to provide attractive and innovative desks that will allow you to elevate your productivity at work.
If you're not satisfied with your desk for any reason, you can return your desk at our expense within 30 days of purchase.
Transform your workspace and your routine for the better with burotic.
Order your Starter Bundle today and get FREE express shipping before our special offer ends.
"I absolutely love my Burotic Achiever desk. It took me a long time to decide between the various options on the market and I finally decided that Burotic looked to have the best value for a premium desk. I have been working from home for almost two years (like most people) and I desperately needed to upgrade my working environment. My new desk is not only beautiful but is also functional, and it allows me to be more productive throughout the day."
- Daniel D.
"Excellent experience from start to finish. Customer service is amazing. Delivery was timely. The desk is of excellent quality and easy to assemble. Would not hesitate to recommend to anyone. Great addition to the home office!"
- S. Baumel
Excellence, refinement and elegance.
"Very good customer service. The shopping experience is remarkable. The quality of the system is undeniable. Being able to memorize up to four positions is a valuable asset. The nature of the wood species is exceptional. The stability of the desk is always optimal. No other product can compete with the prestige of these incomparable desks. Pair with an anti-fatigue mat, you will have an exceptional workspace."
- Hugues C.
A beautiful and practical desk / Excellent service
"I love my new desk! It has style, it is solid and it obviously greatly improves my ergonomics at work. The service has been excellent, with efficient support and responses, plus the prompt and professional delivery. Thanks Burotic!"
- Melanie B.
High quality desk and impeccable service
"I am satisfied in every way with my shopping experience at Burotic. The service is # 1, professional and human! The quality, stability and beauty of the desks are exactly what I was looking for. Having searched a lot for desks of this quality, I would even say that they stand out from the competition. I definitely recommend these desks! Thanks to the Burotic team."
- Patrick L.
Awesome product and customer service
"I recently purchased the achiever series standing desk 72x30 . It is a solid product and very premium. The motor for the frame is very quiet. Love the walnut finish and looks premium. I had reached out to their support for installation and they were very helpful in guiding me and resolving any issues. I will be a repeat customer in the future."
- Saad A.